Yes, you can and should cut the cord right now. And the antenna experts at Solid Signal can recommend the best TV antenna for the job.
When most people think of TV antennas, they think about getting on the roof. That's because most outdoor antennas are mounted atop houses. If you live in America's "snow belt," this isn't something you'll want to do until spring. The answer is simple: get an antenna you can mount in your attic during the coldest months, then move to your roof in the spring. This gives you free local TV all year long without the risk of falling off your roof. Solid Signal carries three TV antennas that are perfect for the attic and the roof. Before we do that, let's have…
…A Word About Attic Installations
We typically advise against installing TV antennas in attics. I'd like to say otherwise, but a quick search of this blog's archives will come up with at least a few posts that discuss attic installations. The main issue is signal loss. Simply put, your reception in the attic won't be as good as it is on the roof. That's because an attic is an enclosed space that usually has:
Moisture/vapor barriers,

Spanish/concrete tiles

Solar panels

Low-E glass/coated glass
All of these materials block signal. Will it block all signals? No. You'll still receive some channels with an attic installation. You just might not get all the local channels you can. While that might sound bad, we believe that slipping on an icy roof and falling off the side of your house is much worse. An attic installation is a great temporary solution until the days get warmer.
Antop UFO Omnidirectional Amplified Antenna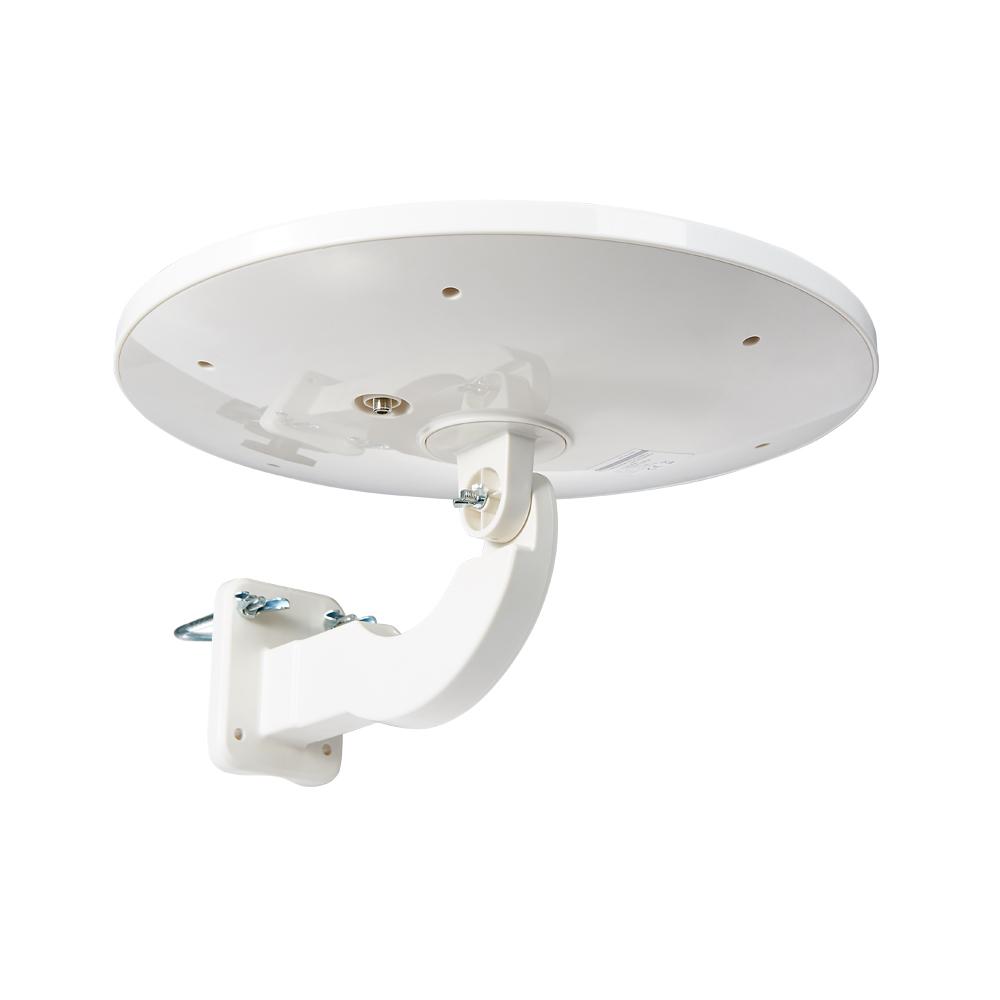 Trust us when we say you want this "UFO" landing at your home. The Antop UFO is an omnidirectional antenna. That means it receives signal from a 360-degree direction from its base. That means you don't have to aim it. It's also easy to install inside your attic and on your roof. Best of all, the Antop UFO receives signals from up to 60 miles away!
Televes Dinova Boss Mix UHF/VHF Antenna
Don't let this antenna's compact size fool you. It's called the "Boss" for a reason. This antenna has a 60-mile range, and its compact size makes for easy installation. Yes, you can put it in the attic during the winter. And in the springtime, you can mount it on your roof, building front, patio, or nearly anywhere else. This antenna's technology also compensates for high and low signal fluctuations to deliver crystal clear reception in all situations.
SHOP FOR THE DINOVA BOSS MIX NOW
Xtreme Signal 2-Bay Bowtie Antenna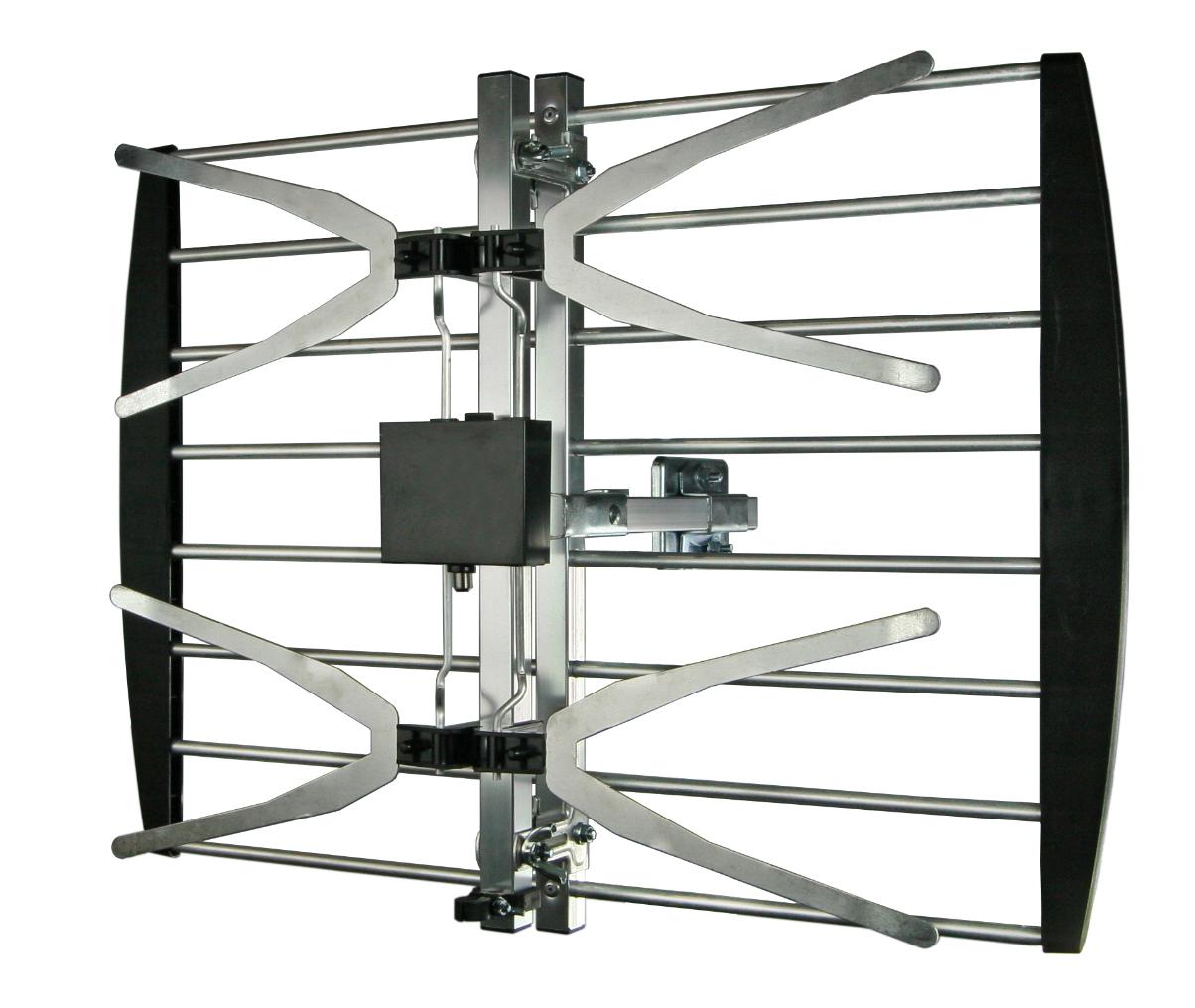 Xtreme Signal is our in-house TV antenna brand, so you can trust its quality and performance. This two-bay bowtie antenna has a 35-mile range when aimed in one direction. It installs easily for a low-profile solution in your attic, roof, or even under your eaves. You can also install it on your porch if you live in places with homeowners association rules. This antenna also comes with back reflectors that help block interference to give you clean, clear reception.
SHOP FOR THE HDB2X 2-BAY ANTENNA NOW
Trust the TV Antenna Experts!
We've given you a solution for winter TV antenna installation, and three antennas that are suited for that. Which one would work best for you? That depends on a few things, most importantly where you live. How far you live from the local TV transmitters plays a huge part in what TV antenna is best for you. The antenna experts in our US-based offices can help you with this. Call them at 877-312-4547 so they recommend the best antenna for your situation. You can also fill out the form below and send it to us. Someone from our office will be in touch.