What is the best cell phone booster for an RV? What about boats? Solid Signal has your answer!
Cell phone boosters improve the cell phone signal coming into your vehicle or home. This means fewer dropped calls and missed texts. Because of this, many people get them for their RVs or boats. Since Solid Signal is your cell phone booster expert, a lot of people ask us which one is the best. Since every situation is different, the answer can vary from one owner to another. That said, there are two cell phone booster kits that get the most recommendations for RVs and boats. I'll bet you really want to know what those are, right? Fine. I'll cut to the chase.
And the Best Cell Phone Booster for RVs is…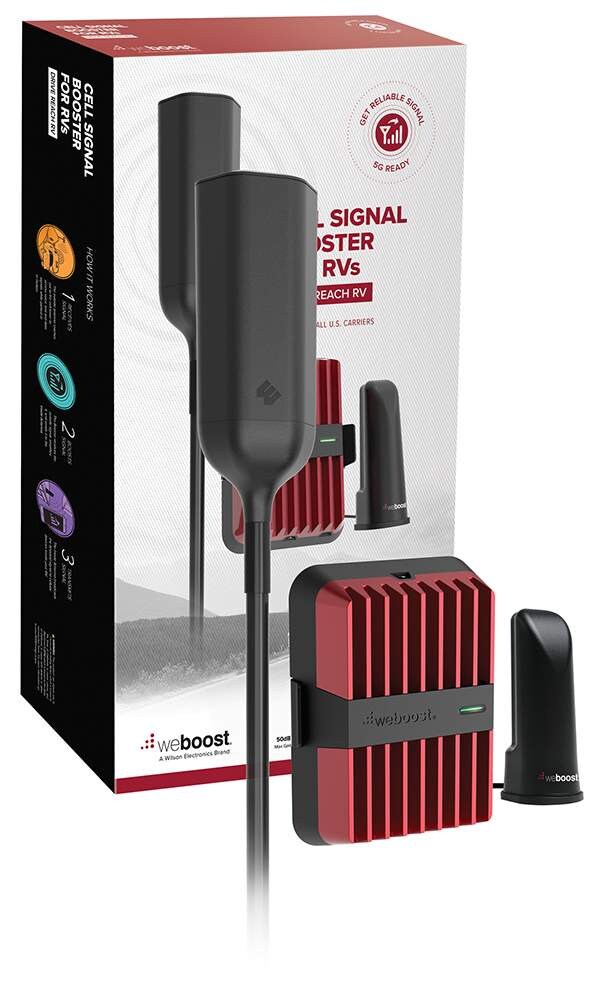 …The weBoost Drive Reach RV cell phone signal booster kit. This device boosts all 3G & 4G LTE signals whether you're driving or parked. And you don't have to worry about what cell phone or service you use. This cell booster works with all phones, tablets, and hotspots, as well as all US wireless carriers. It's also easy to install, thanks to its outdoor antenna that fits most CB-antenna mounts and exterior RV ladder poles.
This cell phone booster reduces dropped calls and missed texts when you're within a certain range of cell phone towers. This range varies from model to model; but, generally speaking, if you can get at least half a bar of signal, this cell booster can help you. Note to boondockers: if you're hundreds of miles from the nearest cell tower, no booster will be able to help you. Keep this in mind while preparing for your next trip!
While the Best Cell Phone Booster for Boats…
…Isn't so easy to answer. Why? Because boats are different. Some boat owners take their vessels out to sea while others like cruising around inland lakes and rivers. Plus, there's the issue of the marine environment to consider. (This can be harsh on some electronics devices.) Because of these and other factors, Solid Signal recommends custom cell booster solutions to anyone getting a cell phone booster on their boat.
With all that said, you're here for the best cell booster for boats, and it's the weBoost Drive Reach vehicle cell phone booster.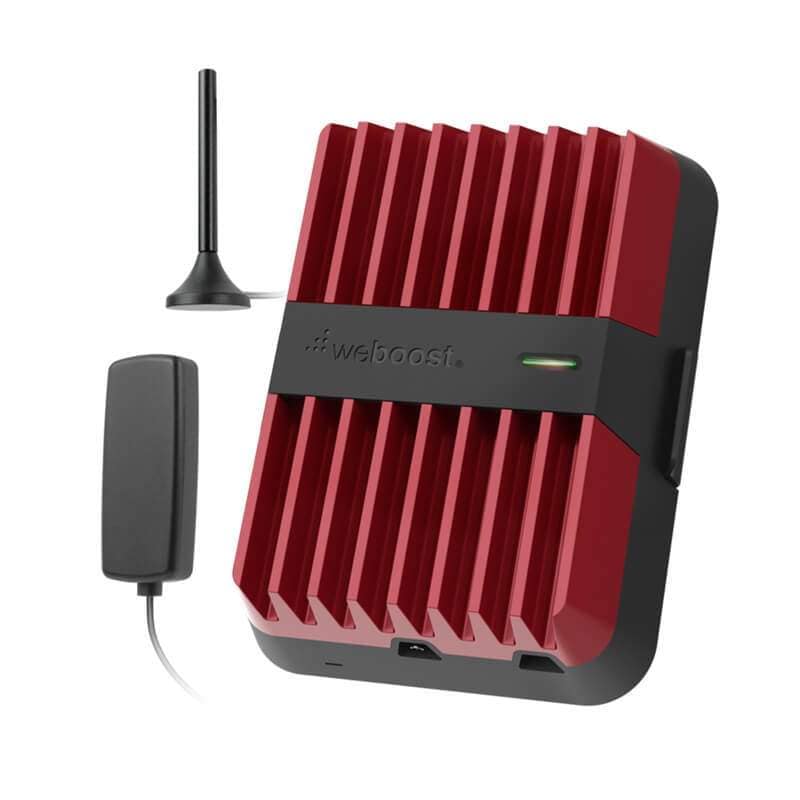 Do you take your boat out on local lakes and rivers? Then we recommend starting with the Drive Reach. We also strongly suggest pairing it with the weBoost 4G omnidirectional marine antenna. (This antenna can stand up to harsh marine environments.) To get that to work, you'll need to use this weBoost SMP-female to SMB plug adaptor.
Put this cell phone booster kit in your boat and you and all your guests will benefit from it. Communication is important when you're on the water. Whether it's friends texting you about the party on the sandbar or an emergency call, you need to be connected. With this cell phone booster kit, you'll see a huge reduction in dropped calls and missed texts. That's why we recommend it!
Now You Know Which Cell Phone Booster You Need
But where are you going to get it? Right here at Solid Signal, of course! We stock these and other weBoost cell boosters in our online inventory. More importantly, we're the cell phone signal booster experts. That means if you have any questions about these devices, we're the ones to call. So, what are you waiting for? Contact Solid Signal today by calling 877.312.4547. You can also fill out the contact form below and send it to us.