In 2021, beleaguered businesses will bounce back big time. When they do, The Signal Group is here to help them get back into the game!
This year has been an unprecedented one and we all know why. It's also been hard on everyone, and small businesses have taken a big hit. As we head into 2021, those companies face a long road of rebuilding, rebranding, and rebooting themselves. Solid Signal and Signal Connect are poised to help these small business owners succeed. We offer a variety of technological solutions that companies will need in the coming year. This is why I feel bullish about 2021!
Serving You Better Online
It's easy to feel bullish when the company you work for makes a huge investment in itself. You might remember that we recently updated the SolidSignal.com website and other operating systems. This was a huge undertaking for our small company, and it was well worth it because our new site offers much in the ways of an improved customer experience, including:
A modern design
Improved search experiences
Easy access to daily deals
Improved shop-by-category
Easy checkouts
And much more
A dedicated team at Solid Signal headquarters pitched in to make this new website a reality. We're proud of them, and everyone is proud of the results of their labors. Many of you, our valued customers, seemed to be pleased with our new look and functions, too. If your business needs any of the consumer electronics products we carry, you'll easily find what you need – and get it delivered to your doors – thanks to the improvements made to SolidSignal.com.
WFH is the Future… And We're Ready for It!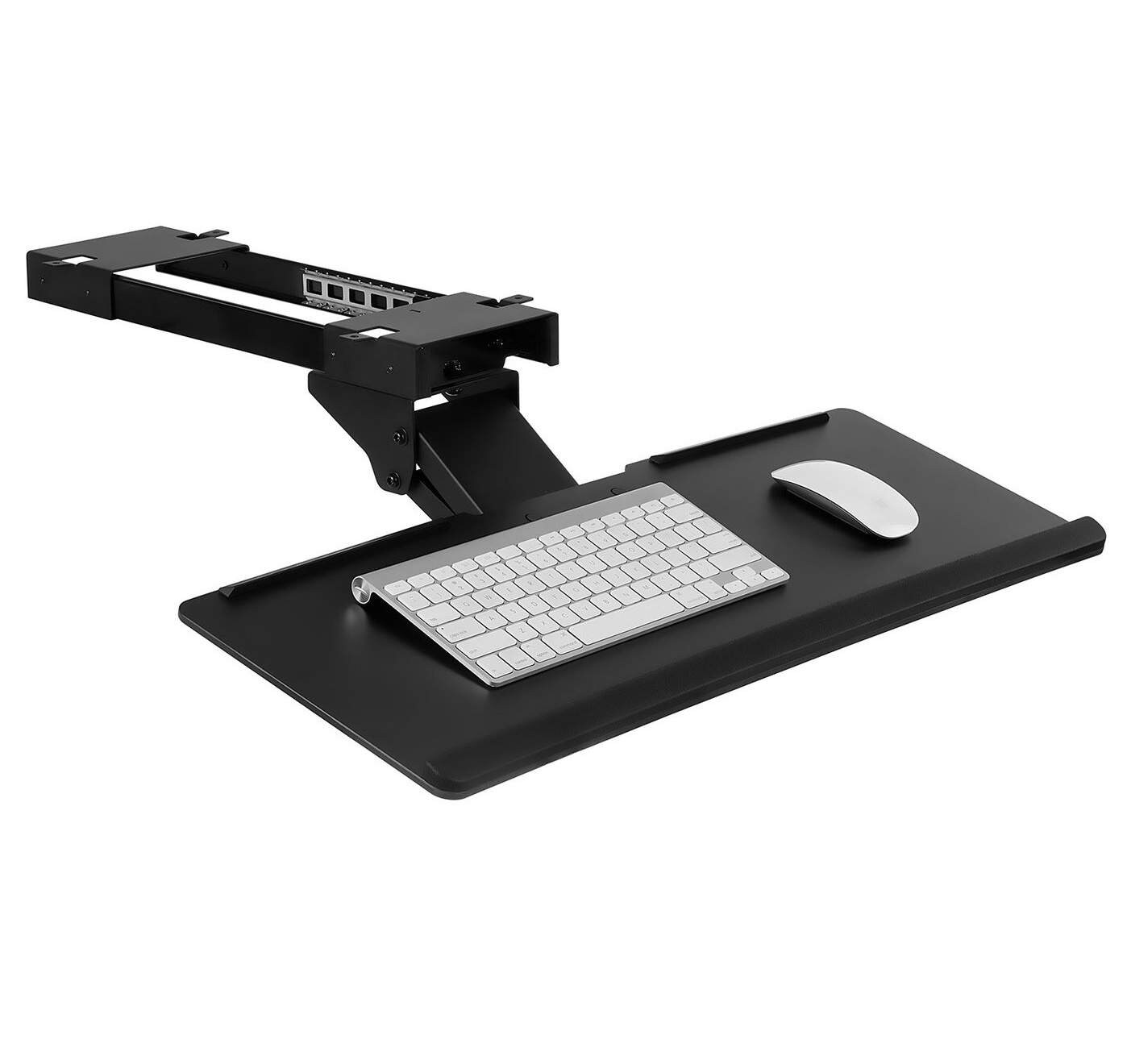 Believe it or not, I'm bullish about the future of the work-from-home phenomenon. The day everyone can go back to their respective offices might be coming. But will everyone want to return? I predict that many will opt to continue working from home or manage a hybrid schedule. These arrangements are easier on families, and they help commuters save a ton of money on gas, as well as reduce wear and tear on their vehicles. Solid Signal is well-positioned for what I predict will be a growth in the work-from-home trend.
Our online inventory is jam-packed with many products that are ideal for the WFH crowd. The stand-up, sit-down desks we carry have been a huge hit this year, and this trend will likely continue in 2021. The same can be said with the under-desk keyboard tray and other WFH items. These products make working from home more efficient and comfortable, which adds to more productivity. You don't need me to tell you what happens when businesses become more productive!
Commercial Technology Solutions Today
I'm feeling bullish about Business Enterprise Solutions, aka BES. It's a division of Signal Connect that specializes in providing low-voltage and audio-visual solutions to business across the country. Whether your business already exists or is being built, BES provides:
Structured cabling
Security and surveillance
Commercial lighting
Building Controls
Audio/video
Cell signal boosters
BES made a name for itself with some large-scale projects at a professional football stadium and other large-scale projects. That said, the team continues to serve a huge variety of small businesses, as well. The list includes many offices, gyms, and restaurants, just to name a few. They can help your business, too!
Boosting Businesses in 2021 and Beyond
While consumer electronics products are what we sell, our biggest commodity is our experience. The Signal Group is the home of knowledgeable experts with a dedication to customer service. We enjoy helping business owners by providing the solutions they need to succeed in 2021 and beyond. We offer you the opportunity to experience our concierge-level customer service. If you have questions about the products and services we offer, call us at 877-312-4547. You can also fill out the form below and send it to us.