Two of my nieces' birthdays are coming up in October. I have just the thing for them from Solid Signal's vast inventory of consumer electronics products.
Many of the birthdays in my wife's family fall within the fall. This means I'm stuck buying gifts. This year, we'll be buying gifts for two nieces, aged 13 and 18. Admittedly, I don't know much about these two because I do see them that often. One thing I'm sure of though is that they love music and their phones. With that knowledge in mind, I know just what to get them. And I have three good reasons to get them the Tech Choice hands-free Bluetooth audio receiver.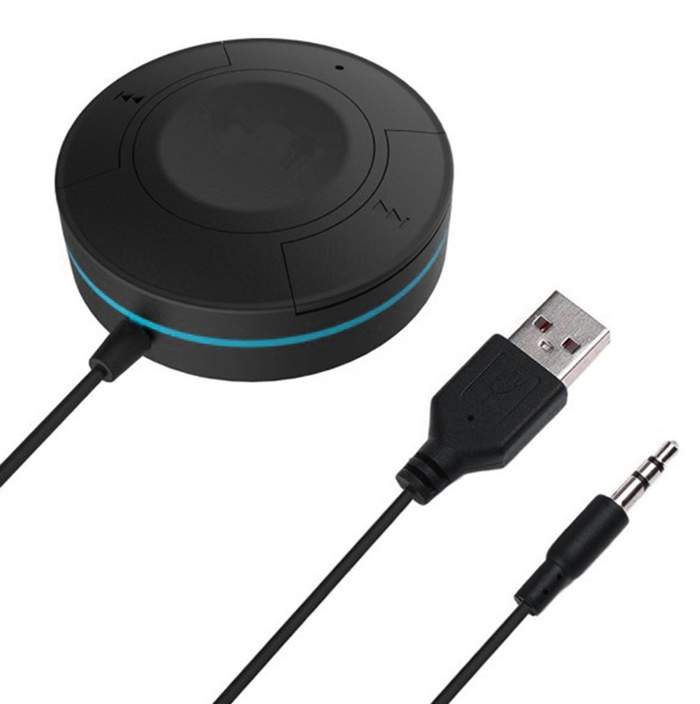 1. It's Compatible with Practically Everything
Sometimes I wonder if my nieces were born with Ear Buds in their heads. It's just how this generation enjoys their media. And that's what makes this Bluetooth audio receiver such a perfect gift for them. It will let them use Bluetooth headsets with audio systems that wouldn't normally support these devices. For example, this receiver will let them enjoy watching TV with a headphone jack. I'm sure this will come in handy in various situations around the house.
2. They Won't Have to Charge It
They already have too many devices that need to be charged. I know because my brother-in-law is always complaining about them taking his charge cord when he needs it. Yes, I've told him to snag any of the many charging devices Solid Signal has to offer, but he's stubborn. (Can't be helped.) This device powers up from the device it's connected to, which means it doesn't need to be charged. As simple as that sounds, having one less device that doesn't need to be charged is a luxury these days!
What I like about this device is that it's easy to use. It easily connects to the AUX and USB ports to create an easy Bluetooth upgrade in their vehicle and/or stereos. The receiver even comes with 3M sticky tape to mount this receiver pretty much anywhere they want. To be honest, my nieces will figure this out much quicker than I would. I swear, the kids in my wife's family are tech wizards straight out of the womb!
3. It Works with Phones, Too
This is huge because my nieces love their phones! They spend more times surfing, texting, and chatting with their friends than they spend talking to us adults at family gatherings. This Tech Choice device is perfect for encouraging hands-free conversations. This is particularly important now that one of my nieces is old enough to drive. It won't be long before the other one is behind the wheel, too.
This device is perfect for hands-free calling. It comes with a built-in mic and easy buttons for answer, deny, and volume control. Best of all, it comes with a 3M sticky tab. This will let my niece mount the receiver to her dashboard. While I wish she wouldn't chat while driving, common sense says that she might. (I do too, so I'm in no place to judge.) At least this gift could help reduce her risks of being distracted.
You Should Buy It, Too!
If you've made it this far, you probably want this Bluetooth Audio Receiver. That's great! Now here's why you should get it from us. First of all, Tech Choice is our in-house brand; but, more importantly, it's very easy to purchase this from Solid Signal. You can order it right off the product page, or by calling 877-312-4547. And if you have questions about this product, you'll get your answers by contacting our customer service team. Period. So, call that number or fill out this form and send it to us. We'll be in touch!