There are devices you want and devices you need. This colorful LED lamp is something you'll want!
Who doesn't want more light in their lives? I know I do. Thunderclouds are rumbling above my home as I write this. When I look out the window, all I can see is an unending blanket of ominous gray. If I had this corner lamp, I'd bathe my workstation in beautiful colors. Whether I want a rainbow or something that resembles a sunset, it's all there for me at the push of a button. But I'm personalizing this a bit too much. Let me tell you about this…
…Awesome Adjustable LED Lamp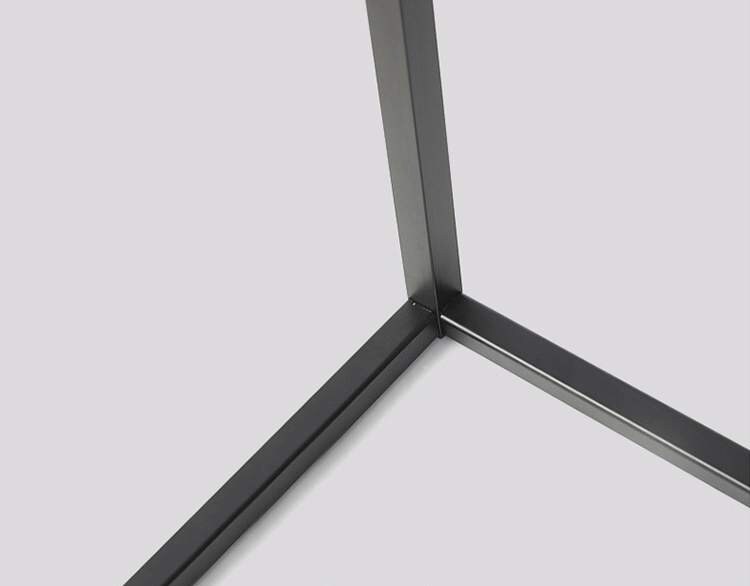 At first glance, it looks like a simple device. It's anything but. This LED lamp is housed inside a steel frame that's 55" tall. With its two legs, it's designed to be placed in the corner of your home, office, or home office. The light it produces is backlighting, which bounces the light off the wall to fill your room. You can program its light output with the help of its easy-to-use remote control. It displays more than 350 color animations and adjusts for brightness and speed. If you just want white light, the lamp does that too.
We have Mike Childers to thank for adding this light to Solid Signal's attention. After seeing what it could do, he knew it would be the perfect addition to our product inventory. Mike explained, "Remote colorized LCD strips have been popular for the last five years or so. This lamp is unique because it does multiple colors at the same time as well as animations." Mike enjoyed this lamp's features so much that he got one himself.
Chris Trumble, another Solid Signal employee, got one too. He set it up in his office and it became a discussion piece at company teleconference meetings. Then one day, the lamp disappeared from its spot in the corner. Chris said, "Once my kids saw it, I had to take it home. They like checking out all the different patterns and using the freeze button to get the light exactly how they want it."
So, Solid Signal Loves This LED Color Lamp…
…And you will, too. Why? Because it's perfect for whatever you need it to be. For example, this makes an excellent light for your kids' rooms. It's also great for your home office, den, or man cave. (Imagine the fun the fellas will have when you hand them the remote.) And, if you're lucky enough to have a game room, this light would be a perfect fit.
I'd tell you to order this light right now, of course, but you might have some questions. Here are some of the ones we usually get.
Question: How stable is this LED lamp?
Answer: Very stable indeed. Its stand is made of metal instead of plastic or fiberglass, and its light panel is one piece. Rest assured, our light bar very sturdy and very stable.
Q: Is this corner lamp bright?
A: It's not as bright as a reading lamp that shines directly at you, but it's bright enough. And its colors are rather vivid. Best of all, this is a fully customizable light, so you make it shimmer and shine the way YOU want it to.
Q: Do I need line-of-sight for the remote to work?
A: No. It uses radio frequency (RF), which lets you control it through walls and doors. You can use it up to 90+ feet away.
Want to Know More About This LED Color Lamp?
Check out the product page on our website. There's plenty of information there for you to consider. You can also call; the reps in our US-based customer service center. The number is 888-233-7563. Another way to get more information is to fill out the form below and send it to us. I don't think you need to do all that, though. Your corner has never been so colorful, so getting this LED lamp is a pretty easy decision to make!