So, what is the best cell phone signal booster for rural areas? Keep reading and find out!
It's fair to say that a lot of people live outside the city limits these days. Most of those folks have cell phones. This begs the question, what's the best cell phone booster for rural areas? We have the answer, but we've been doing this long enough to know that one answer leads to more questions. That's why we're using this opportunity to educate rural dwellers (like me) on what you need to know. Follow along and learn more about cell phone signal boosters for rural areas.
Q: "Do you need a cell phone booster?"
A: If you're experiencing dropped calls, missed texts, or faulty downloads at home, then yes, you could benefit from a cell phone booster.
Q: "I don't get any bars at all? Will a cell phone booster help?"
A: Sadly, no. A cell phone booster doesn't bring signal where there is none. It only enhances the signal that's already there. The good news is that if you have half a bar of signal, a cell booster can help you!
Q: "Why do I have a hard time getting signal out here?"
A: There are a lot of reasons for that. The biggest one usually has to do with the materials used to build your house. Weatherproof windows, metal roofing structures, and certain foils all block cellular signal. If your home has any of these and other materials, you're probably struggling to get a good signal. You're also a PERFECT candidate for a cell phone signal booster.
Q: "Great! So, which cell phone booster should I get?"
A: Whoa! Slow down there. Before you get any cell phone signal booster, you need to know where your nearest cellular antenna tower is.
Q: "Why do I need to know that?"
A: Because whatever cell booster you get, you'll have to aim the outdoor antenna at that tower to get the best results.
Q: "Are you expecting me to drive around my area, looking for cell phone towers?"
A: No. Like nearly everything else, you can do it all online. Websites such as AntennaSearch.com, CellMapper.net, and CellReception.com offer this free service. (I reviewed them in a blog post from March 2019.) While each one is slightly different, they generally work along with this premise:
Enter your zip code or address,

Enter your wireless carrier (in some cases),

And get cell tower locations.
These sites are a huge help when you're mounting the outside antenna of your cell phone signal booster system. Generally speaking, you'll get the best results when point it directly toward the cell phone tower's location. Another pro tip: The less obstructions – buildings, trees, etc. – between you and the tower, the better.
Q: "Okay. I have one bar, and I've found the direction of my carrier's closest cellular tower. Now what?"
A: Now it's time to get your cell booster.
Q: "So, what's the best cell phone signal booster for rural areas?"
A: We knew it would come back to this. The cell phone booster systems we recommend are made by weBoost. They're sturdy, reliable, and do an excellent job of reducing dropped calls and missed text. There's one important thing you have to know before you place your order: the size of the room where you want to boost signal. This ultimately determines which weBoost cell booster you should get. Here's a handy guide:
If you have a 1,500 square foot area, we recommend the weBoost Home Room: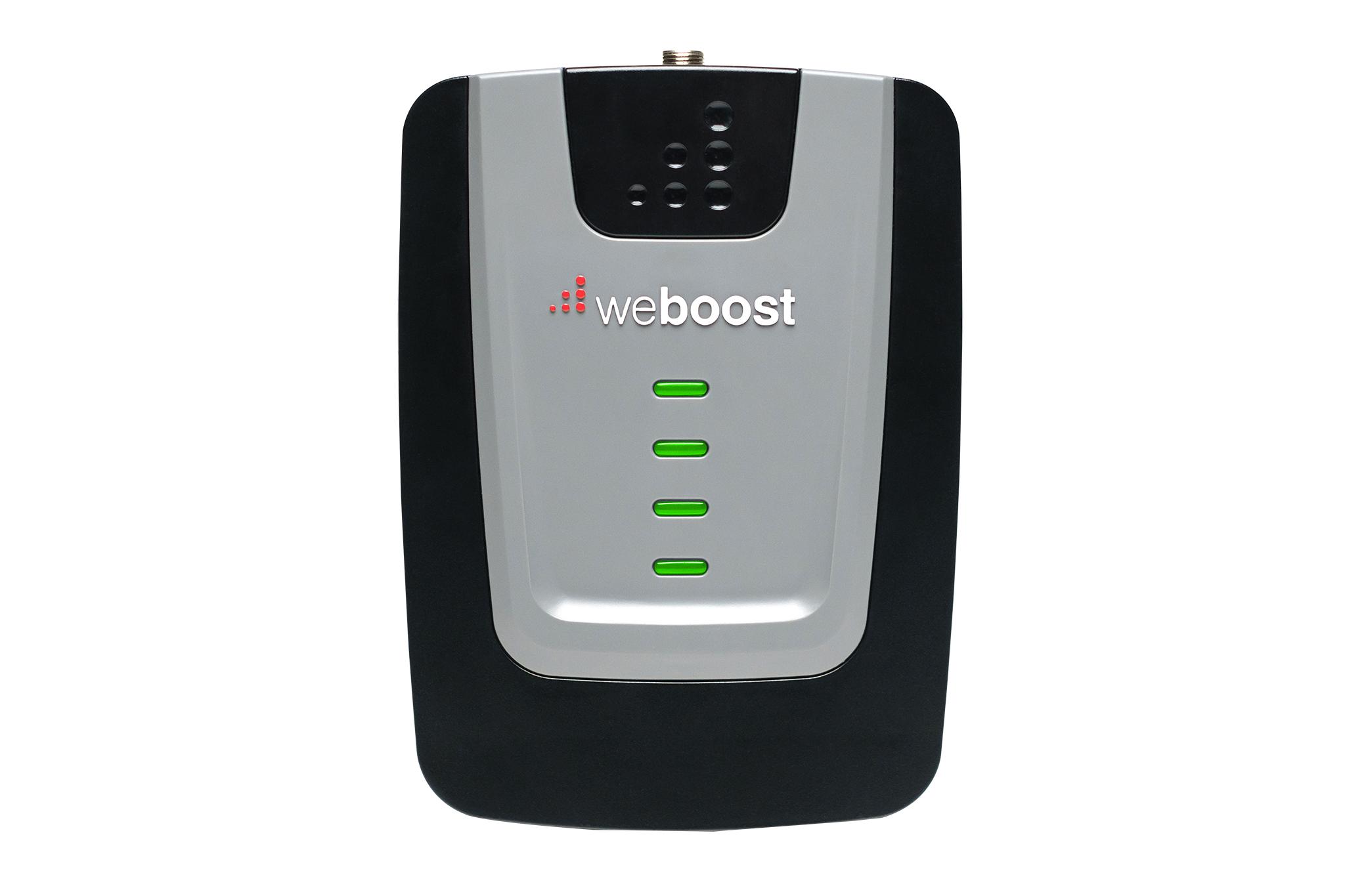 The weBoost Home MultiRoom enhances coverage to multiple devices in a 5,000 square foot area: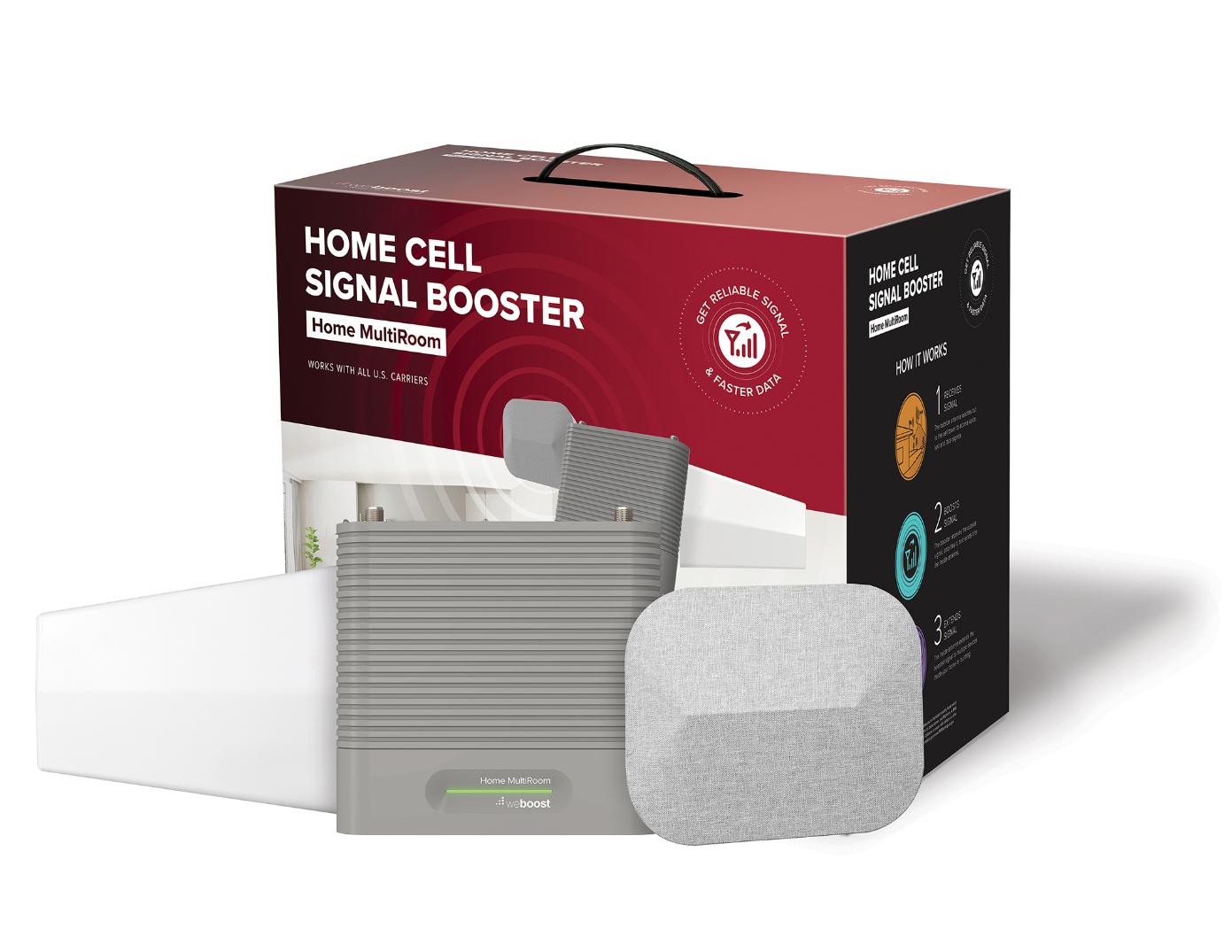 And, for coverage up to 7,500 square feet, there's the weBoost Home Complete: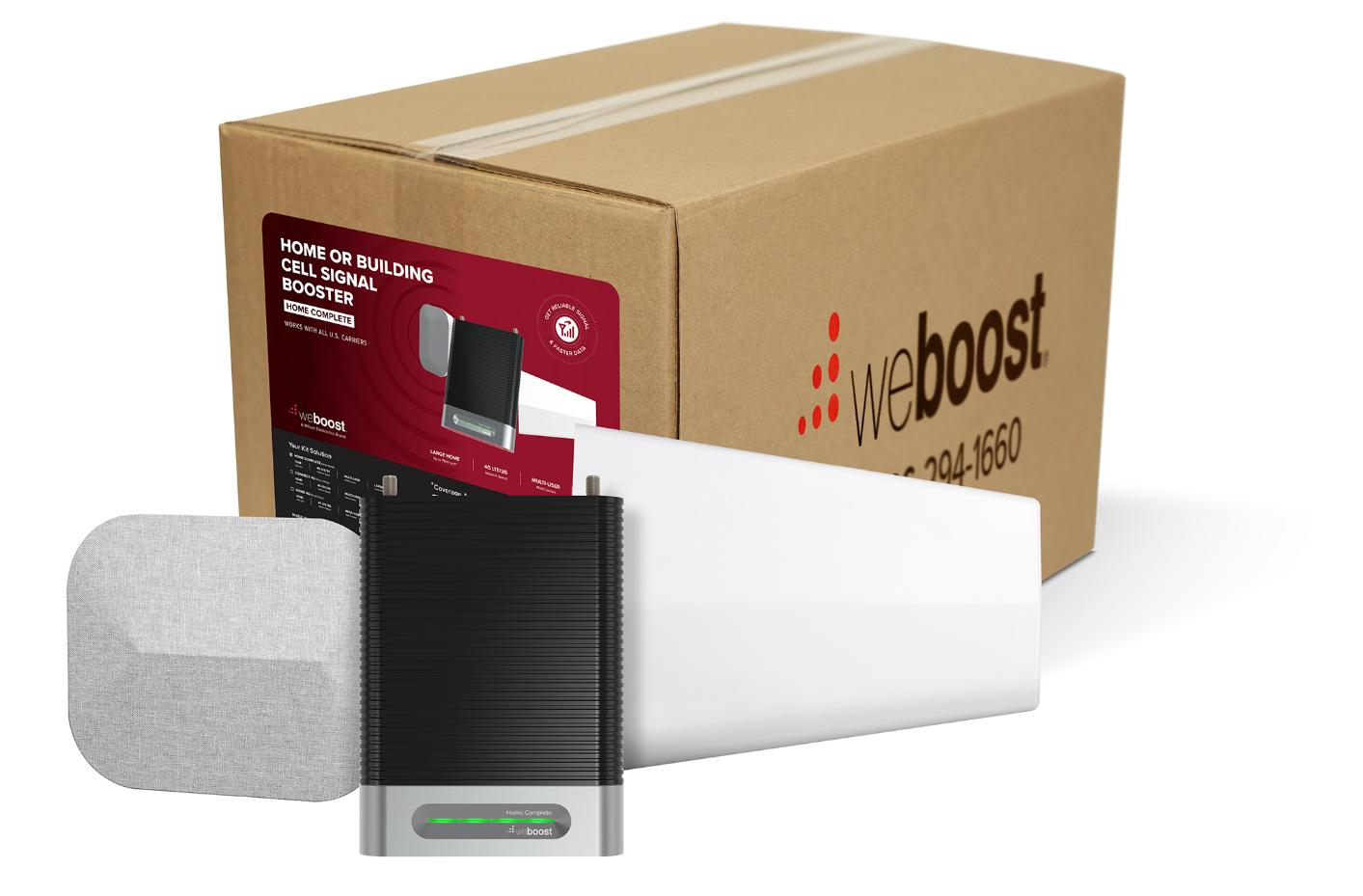 Q: "How do you know this cell phone booster will work?"
A: Easy. weBoost cell boosters are compatible with ALL phones, tablets, and hotspots, and ALL US wireless carriers. You can be certain that the booster system you get from us will work in your home, provided you follow the installation instructions and use the device as it's intended.
Q: "What if I have more questions about cell phone boosters?"
A: Then you can give us a call at 877-312-4547. Someone in our US-based call center will be happy to answer all your questions and give you a product recommendation. Are you reading this after hours? If so, just fill out the contact form below and send it to us. A Solid Signal customer service rep will be in touch to answer your questions.