Is a long-distance TV antenna what you need to cut the cord? Solid Signal has TV antennas for rural areas right here in-house!
You know that antennas are Solid Signal's specialty. But did you know that we have our own, high-quality TV antenna line? Xtreme Signal is Signal Connect's house brand of TV antennas. If features four antennas that are built specifically for receiving far-away TV signals. That makes Xtreme Signal very popular with people who live in rural areas. If this sounds like you, Xtreme Signal might be your best option for cutting the cord. Keep reading to find out if you need an antenna from Xtreme Signal.
The TV Antenna by Popular Demand
In 2005, cord-cutting became popular with TV fans across the country. Since the staff at Solid Signal has expertise in this, the company evolved into the second largest antenna retailer in the U.S. In September 2012, CEO Jerry Chapman decided to launch his own TV antenna line. The Xtreme Signal line was born from both Jerry's antenna expertise and the feedback he received from several people who needed a certain type of antenna.
Many of the folks who contacted Jerry lived in rural areas. Their homes were far from their local TV transmitters, and antennas with 40-mile range, for example, weren't enough to get a signal. The trees, hills, and other things in those areas also interfered with reception. These people needed stronger, larger TV antennas, and Xtreme Signal was the answer.
Xtreme Performance, Xtreme Signal
There are five antennas in the Xtreme Signal line. Here are the Xtreme Signal outdoor TV antennas available through online electronics distributor, Solid Signal:
Do you know which Xtreme Signal antenna you need? We offer some these antennas separately, or part of a kit that includes a stand, installation cord, and more. Solid Signal provides these options to make sure you get exactly what you need to cut the cord and enjoy free local TV.
5-Star TV Antennas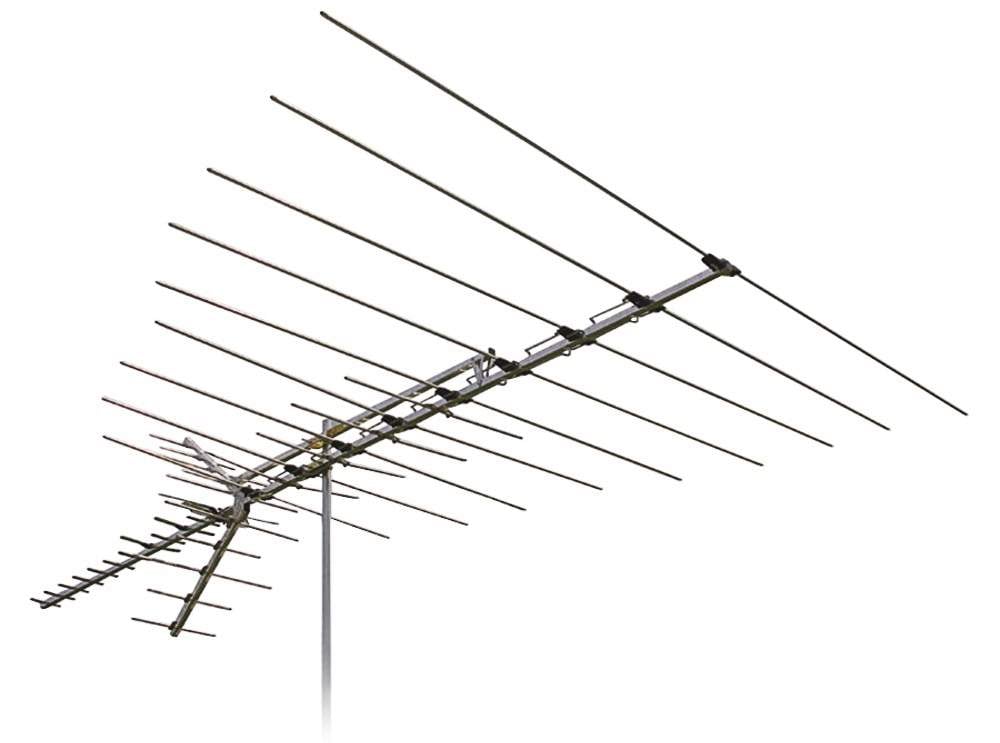 We allow our customers to review the products we carry on the SolidSignal.com website. Xtreme Signal antennas regularly received five-star reviews from happy customers across the country. For example, here's what one customer had to say about the Xtreme Signal long-range HD VHF/UHF/FM outdoor antenna:
"Live in an area where many local stations fade throughout the year. We installed this antenna, and instantly received all available local channels, plus a few from Michigan. Best we've ever owned, thanks so much! Went from 9 solid channels to 24."
We invite you to research our Xtreme Signal antennas on our website and read the customer reviews. You'll find a lot of people praising these antennas, particularly the range these devices have. That's what you want in a TV antenna!
Call the Antenna Experts
If you're new to cord-cutting, or just thinking about it, you might not know which antenna you need. That's okay. Your friends here at Solid Signal are happy to help you. Our team members will ask you some questions about where you live. This lets them determine how far you live from the TV transmitters in your area. Based on your answers, they'll be able to recommend the ideal antenna for your TV market. The easiest antenna recommendation begins by calling 877.312.4547. You can also fill out the form below and send it to us.