For about the last month or so, we've been talking about gotW3.  It may not be the solution to every problem we have right now, but it's surprising how many different problems it does solve. Everyone wants good internet, they always have. These days, it seems like it's even more important.
But can you use it on a boat?
For years, yacht owners have looked for a good solution for internet while on the water. The best solution has always been satellite-based internet, but that's expensive and requires a lot of hardware to be installed. If you're truly well-heeled that's fine but it doesn't help the small cabin cruiser owner who just wants to stream a little when they settle in for the night.
That's where gotW3 comes in. If you spend most of your time within 5 miles of shore, it's an excellent solution. If you get decent internet service in the cabin, just plug in the gotW3 router and you're in business. If not, connect an external antenna.
How far offshore can you be?
This question doesn't have an easy answer. It has to do with how close the cell tower is to the shore, and also varies due to weather conditions. In general you can be up to five miles offshore on a clear day. If you look at your phone and you get even one bar of signal when you're out on the water, then gotW3 will work for you.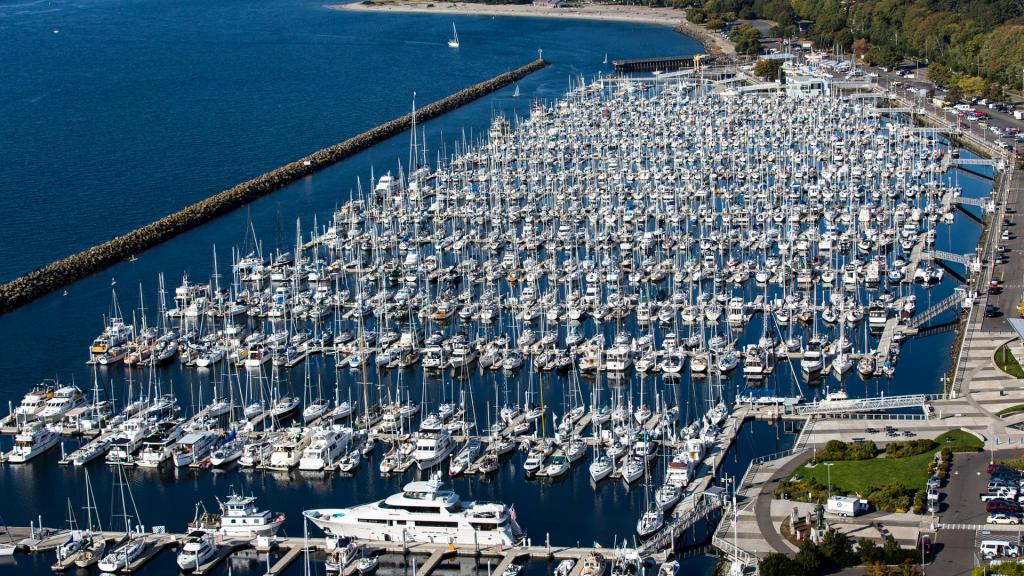 Does gotW3 work in a marina?
Not only does it work, it works great! gotW3 is a perfect solution for marinas. If you're spending a little time in the boat overnight, you should be able to get great internet speeds on every device. You don't have to limit your internet use to just your cell phone. gotW3 supplies all your Wi-Fi enabled devices with high speeds, up to 70Mbps.
And the best part is…
gotW3 is a really great solution for marine because it's month-to-month. You can cancel at any time. If you live somewhere where you can only take the boat out four months a year, then activate it four months a year! Why pay year-round for something you're not using year-round?
Not only that, gotW3 is portable. You can take the unit with you and use it anywhere that there's good cell service. Take it to the winter home when you're not using it on the boat. Let one of the kids use it when they go off on a trip. Stick it in the RV when you're taking it out for the holidays. This one device will give you high-speed internet wherever you need it.
gotW3 means you don't have to be tethered to wires when you want to use your computer, smart TV, or any device. It means you're not stuck looking at a tiny screen.
Solid Signal is your source for gotW3. We have great stock in our Novi, Michigan warehouse ready to ship today. When you buy your gotW3 from Solid Signal, our techs will call you to make sure that when you get the box, it's ready to go. Just unpack, plug it into power and connect to Wi-Fi! It's that easy?
Don't sit on the sidelines anymore. It's time to get that boat of yours outfitted with high speed internet for a price you can affort. Call us at 866-726-4182 now or, if it's after East Coast business hours, fill out the form below and we'll get back to usually within one business day!